But not all of these stories are grim postapocalyptic journeys after climate catastrophes. In fact, a particular kind of cli-fi with themes of hope, resilience, and renewal has existed for years. Until recently, it's been the purview of authors from communities that are underrepresented in publishing. These books offer a new and socially responsible look at what Earth could be like after an apocalyptic event—written by authors who were already living in spaces damaged by climate change and who had survived horrors in real life.
Here's a look at a few authors who are writing cli-fi infused with some hope.
Omar El Akkad
Omar El Akkad is an Egyptian-born Canadian American novelist whose books American War (2018) and What Strange Paradise (2022) are on a number of cli-fi lists. He explains that the term "cli-fi" may be a trend, but his stories are not. El Akkad says stories about or with themes of climate change are expected from writers today.
"I don't know how you write any kind of story in the world today without having to grapple with, in some way, what we are doing to this Earth," El Akkad says. "I'm not saying that every novel has to have a Category 12 hurricane in it or specifically address wildfires. But all literature is about what it means to be human. And right now, what it means to be human is to grapple with the place we live in and what we've done to the place we live in."
He goes on to say that the term "cli-fi" is now more of a "designation of novelty than it is a designation of craft." He expects the label will fade away at some point, but the topic of climate change will remain. 
El Akkad's upcoming, yet-to-be-titled novel is "a sprawling mess." The story is about love and war, set in a time when climate change has devastated our world. "It's a story about love and revolution set in the final days of our species. It's a century and a half from now, in the distant future." Although he doesn't label the book cli-fi, he realizes that, like his previous two novels, the new one will "very much be called cli-fi."
Pitchaya Sudbanthad
Bangkok Wakes to Rain (2019), the runaway-hit debut novel by Pitchaya Sudbanthad, centers a clash of the modern Thai capital with ancient spaces, the rich and poor colliding in stories that carry the reader into a world not too far from the Bangkok that Sudbanthad grew up in.
The author says that the hope in his books comes from a reality that his culture knows all too well.
"I was projecting my imagination of my city and my people into the future. If they are to survive, then they are surviving in some kind of society that I don't think is going to be as apocalyptic or as dystopian as many people envision the future of climate change societies."
Survivors of any cataclysmic climate event would come out changed on the other side, but some parts of society would still bear some semblance to where they were before it all began.
"It's no coincidence that the things we live with extend back to the ways of the ancients," Sudbanthad says. "Even if it's how we consider time, or what we call time and the seasons."
For Bangkok Wakes to Rain, Sudbanthad says he was looking for a "continuity through immeasurable loss and tragedy, and a society that survives that and is somehow building and rebuilding a vision of itself for the future and going forward."
Hope is inherent in the moving forward part of survival, Sudbanthad says. And storytelling grounded in the reality of underrepresented people who are already experiencing climate change transcends any genre.
Sherri L. Smith
Sherri L. Smith's bibliography includes several young adult titles. Among her mostly historical fiction, Orleans (2013) stands out as a YA cli-fi novel about living through major hurricanes. In this story, a lethal virus has spread across the devastated Gulf Coast, with survival dependent on the victim's blood type.
The book is based partly on the story of Smith's mother surviving the aftermath of Hurricane Katrina. This true story had a happy ending, which Smith considers an integral part of any story written for younger readers.
"I think all young adult fiction, all fiction for kids, should end in hope. It would be great if all adult fiction did too, but they seem to make money off of misery."
That said, Smith says her focus when writing Orleans was not hope, but healing.
"I wanted to know, how do you heal this? How do you get out of the seeming dead end that we are headed toward?" For Smith, the cli-fi that kids read today is what fuels the solutions of tomorrow. Thus, the stories must include a bit of guidance toward actions people can take now.
"I think climate fiction is a necessity," Smith says. "We're the thought lab of humanity—writers, artists, and scientists. We need to generate questions so that the people with the skills—you know, a lot of scientists started out as science fiction fans—can start springboarding off our wacky ideas and saying, 'What can we do?'"
Smith described a conference she attended, where sci-fi authors, including herself, spoke to a room full of scientists. One scientist told her, "We have the science to save the world. We have the science to fix things. It's not hard science that's the problem; it's social science. How do we convince people to do what needs to be done?"
We do it with cli-fi stories that can help them visualize better climate endings.
As we read more stories by people who traditionally did not have a voice in science fiction—people who have and currently are dealing with climate change in their communities—we will continue to see themes of hope. Because keeping hope alive is the key to humanity's survival in both fictional worlds and the real one.
Here are more authors whose books on climate change hold themes of hope: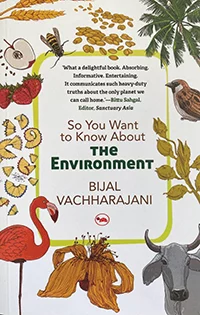 Bijal Vachharajani is covering climate change in stories that kids can understand, such as in her book So You Want to Know About the Environment.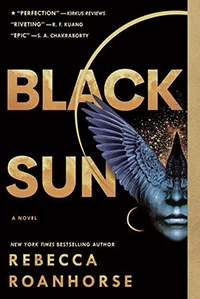 Rebecca Roanhorse writes about whole civilizations in postapocalyptic worlds, injected with Indigenous characters and influence—check out Black Sun (2021).
Nnedi Okorafor is another cli-fi writer who also works in comics, but she is best known for her novels, such as Who Fears Death (2014).
Republished with permission from Yes! Magazine, by Jonita Davis
Yes Magazine
YES! Media is independent and nonpartisan. Our explanatory journalism analyzes societal problems in terms of their root causes and explores opportunities for systemic, structural change. Our stories uncover environmental, economic, and social justice intersections. Our solutions reporting spotlights the ideas and initiatives of people building a better world.